I've been hard at work on the Ordinary People Change the World series but also on something new. My graphic novel COSMIC COMMANDOS comes out in July, but I think everyone was happy with it because I'm now working on the sequel which will be called Monster Mayhem. It'll be out in 2018. Seems like a long way off, but I'm deep into the first draft. So, I hope you remember to pre-order COSMIC COMMANDOS!
I've written and drawn my first graphic novel and it's due out on July 4, 2017 called Cosmic Commandos!
Here's the synopsis:
In this graphic novel adventure for readers of Hilo and Roller Girl, a pair of twin brothers accidentally bring their favorite video game to life—and now they have to find a way to work together to defeat it.
Jeremy and Justin are twins, but they couldn't be any more different from each other. Jeremy is a risk taker who likes to get his hands dirty; Justin prefers to read, focus, and get all his facts straight before jumping in. But they do have one important thing in common: They both love video games. When Jeremy wins a cereal-box charm that brings his favorite video game to life, villains and all, he finds that he's in way over his head. Justin knows everything there is to know about the rules of the game—he read the handbook, of course—and Jeremy isn't afraid to try new things. Can these two mismatched brothers work together to beat the video game that has become their life?
So, go out and preorder!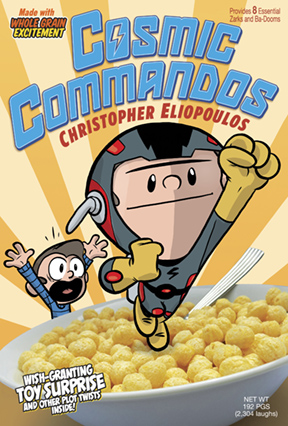 I'm out on a book tour this month to promote I Am George Washington and I Am Jane Goodall. If you're in the area, come say hi!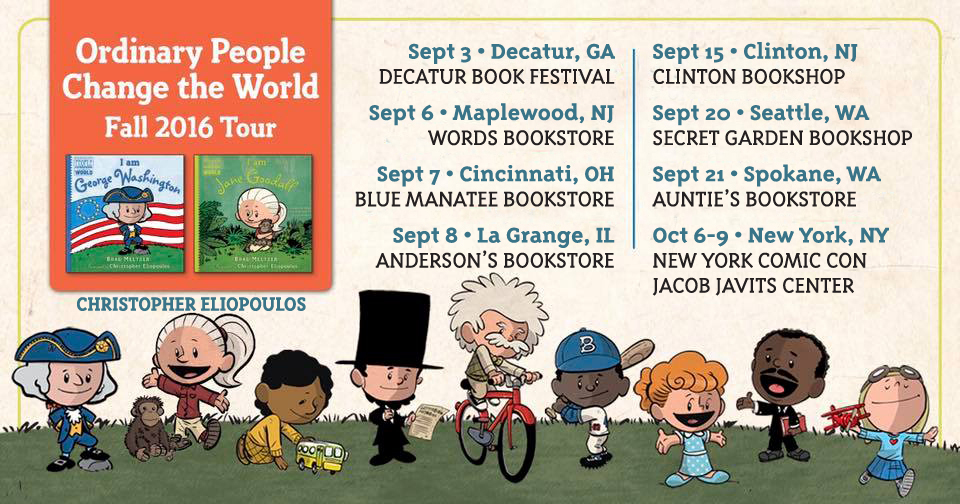 …but if you go to MISERY LOVES SHERMAN you can read the old archive and adding some new strips randomly.
So a few years ago, I did a free online comic strip. Did it for a few years until other work became so plentiful that I had to make choices. The choice was to stop doing the strip for a time. Well, it's become a LONG time. But every now and then I do a strip when the feeling strikes. I'd truly love to do more–it's a form of therapy for me. But in the meantime, take a look through the archives if you want to see some earlier work.
Wow. I've had so much to do recently, I've really neglected this site. Need to change that. So, hopefully, look for more in the future.. Not sure what yet.
I'm sure I can post works in progress and other tidbits. Keep an eye out.
In the meantime, here's a sketch I did for Baby Flash Gordon. A story I'm doing for the Flash Gordon annual  out this September!